I wanted to let you guys know about my new fully structured program for Phase 3 (P3) of the hCG Diet Protocol containing an exact meal plan and recipes for P3 – I released the program in March 2017 and it's now been tested by hundreds of ladies – and it works! In the past, the only guide we've really had for P3 was to eat no starches or sugars – essentially a low carb diet – but this has just left SO much room for error still and led to a lot of women either regaining their weight loss from Phase 2, or having to do a lot of steak days or correction days.
Women who follow either the Original or Simplified meal plan and recipes for the 3 weeks of Phase 3 DON'T have to do correction days, they stabilize EASILY within the 2 lb window, and most surprising, they are actually happy and content with the food and meals they are eating while accomplishing this.
GO FIG.
Not only did I spend almost 2 years creating this program, but 8 nutrition professionals, including dietitians and alternative health professionals have reviewed and endorsed this way of eating – so you know it's not just bunk.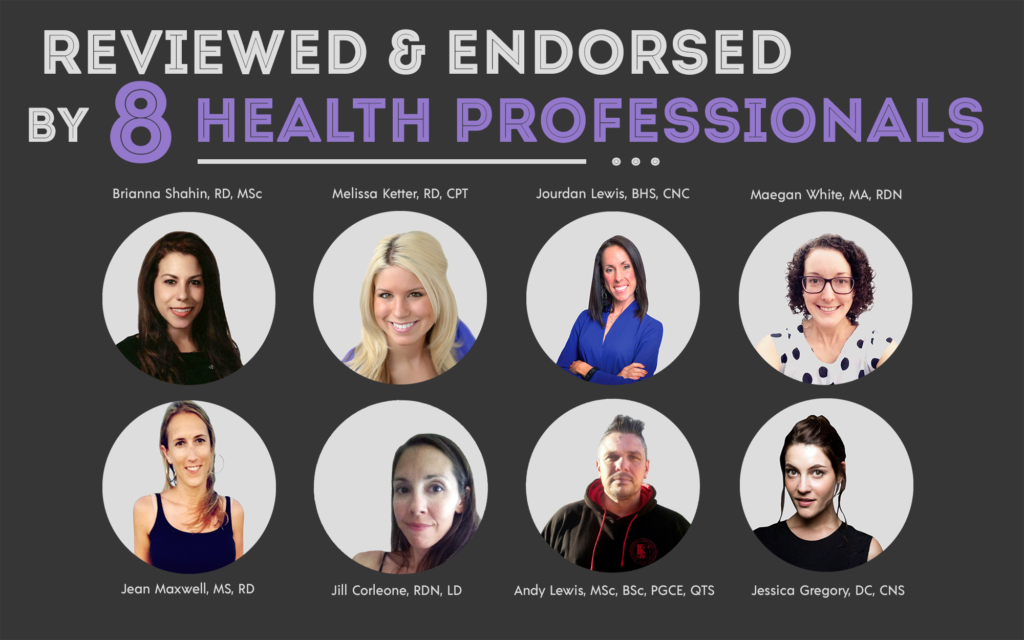 But let's be honest – in the end, a professional can say "YES this is healthy" but what really proves it's worthwhile is if it actually WORK FOR REAL PEOPLE.
So does it?
Well, let's let these real people speak for themselves shall we?
Save
Written Testimonials for the Phase 3 hCG Diet Program P3toLife
"I'm in to my last week of P3 and no steak days. It has rekindled my love of cooking!!! I work during the day; I am a nurse practitioner. I found all the articles regarding how to choose hCG and all the others as most valuable to my overall understanding of how it all works. You are my hero!!!Sincere thanks!"
– Lori, by email August 2017
"I am soo happy to say that your P3toLife site has empowered me and completely changed my mindset!! I am actually looking forward preparing recipes. I look at the purchasing the items you recommend as an investment. An investment in my health and well being. I would have never thought that way in the past as many of the "diet" recipes I tried in the past were not appetizing and not satisfying and came with a high price tag. The few things I have prepared so far from P3toLife have been totally awesome!!! I am absolutely giddy with excitement reading recipes and making food list(this is an absolute miracle for me)." – Kimberly W., by email, June 2017
Example of What You Can Eat on P3 While Still Maintaining Your P2 Weight Loss!
Below you see how different 1200 calories can look like when it comes to volume of food. I had no idea before creating this program just what a difference the WAY you put protein, fat, and carbs together could alter how MUCH you get to eat.  I mean, it seems like 1200 calories should be 1200 calories right?? Wrong! Depending on how food is combined and what ingredients are used, the volume of food you get is quite different actually which greatly effects our feeling of satiety and satisfaction with what we've eaten.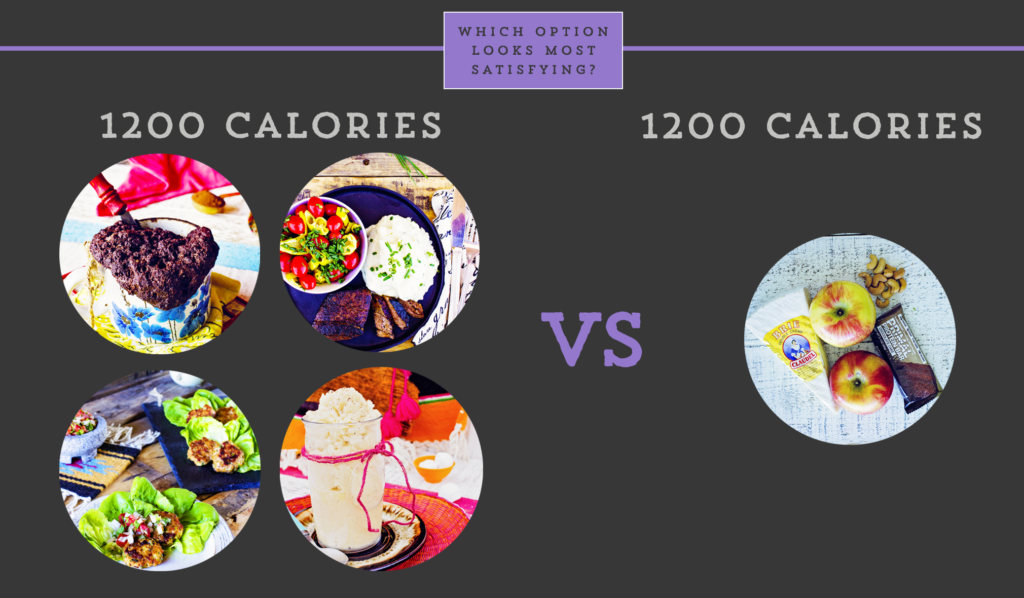 If you have struggled in past P3's, or your first Phase 3 is looming before you and you feel like you have no reliable idea of what you should eat to stabilize, this maintenance program for Phase 3 of the hCG Diet Protocol may be a good fit for you.