It's been almost 4 years! Can't believe how fast the time is going by. My hcgchica blog has continued to grow with more content and more hCG interviews. I still have all my current recommendations for real, authentic prescription hCG injections online.  And remember, you do NOT need to have a prior prescription to get approval – these U.S. online hCG companies each have their own medical staff who prescribes the hCG to you and then the pharmacy they are associated with ships it straight to your door. Simple as that.
While I do interview people who have used both homeopathic and injections when it comes to hCG, I still feel most comfortable actually recommending prescription hCG because it's the only thing I truly have proof of that the majority of the weight being lost is indeed fat and not muscle. There's no point in losing a bunch of weight unless you can 1. keep it off 2. have a good metabolism and be able to eat a normal amount and 3. keep your muscle!
Here's a few update pics- not necessarily all cute and stuff but shows that I am indeed still maintaining- my last body fat test in July 2016 showed I was 15.8% bodyfat with 108 lbs of lean mass – the most I've ever had at my small size! Pretty exciting for me.
Here's a current photo- sorry its' rather blurry – a slightly unsteady 6 year old hand snapped the photo. 😉 But I'm a sturdy size 4 still.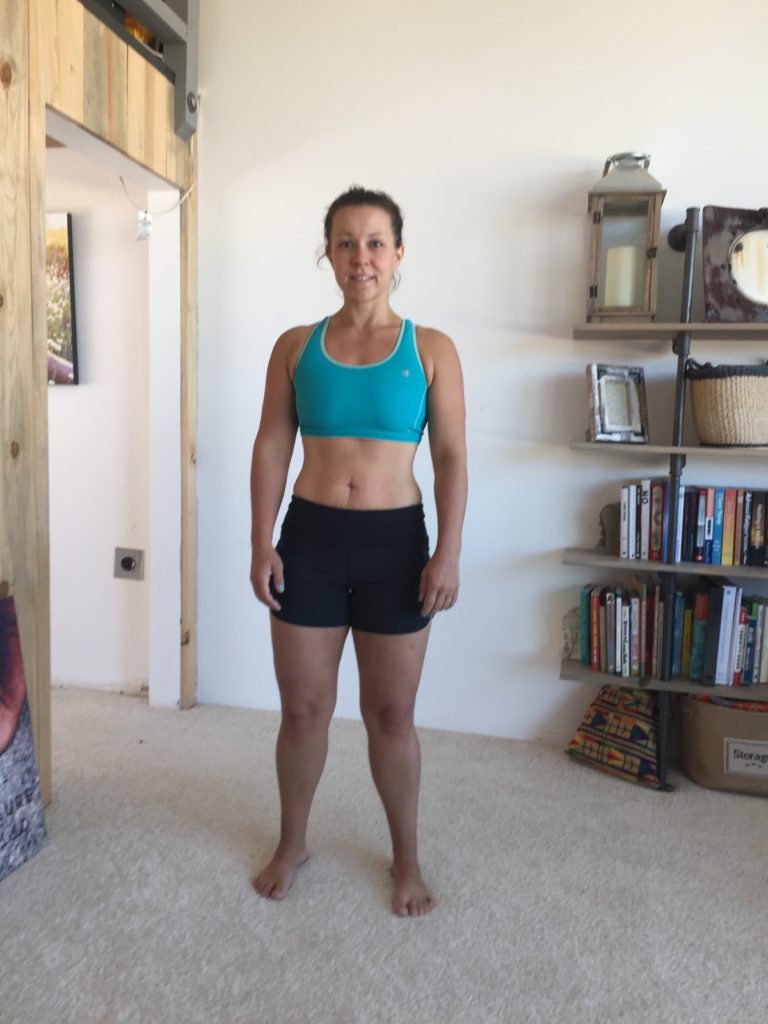 We had all girls at our crossfit class the other morning so of course we had to take a girl power pic: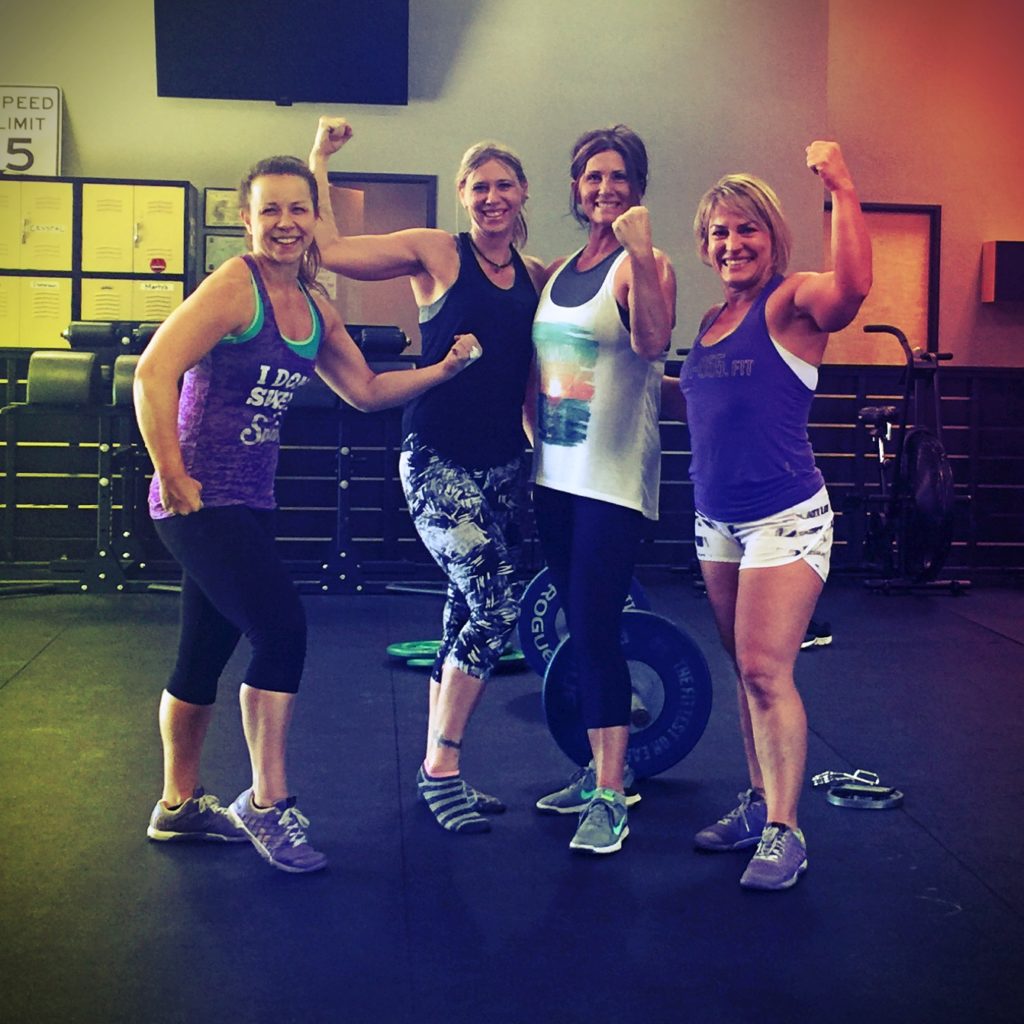 So much has changed for me since doing the hCG diet protocol – the biggest thing really is just being able to live my life without being constantly divided and distracted by negative thoughts about my body and food and what I am or am not eating. By and large, this is no longer a part of my life. Sure I have my days. But they are a small percentage of what it used to be like. And this is worth so very much to me. Especially because my son is getting older and I know I can't repeat this time. I want to thoroughly enjoy and be present and aware of him and each of his stages and his growth.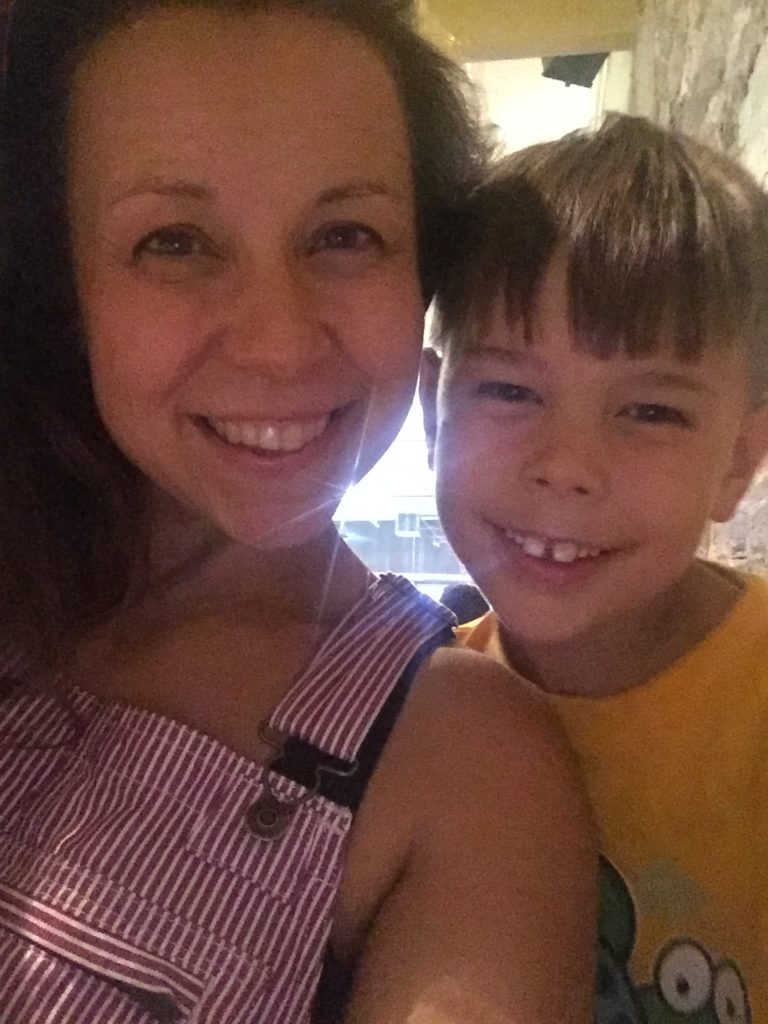 Lastly, as some of you know, I have an hCG diet workbook that I spent over a year putting together that's been on Amazon – a snippet of it below – and it's now sold over 6,100 copies. You can check out the workbook here.